If you're looking for a fun and unique way to capture your child's first birthday memories, a smash cake session with TK Photography Chicago, a Chicago family photographer, is a perfect choice. Here are 5 reasons why you should consider booking a smash cake session for your little one's milestone birthday:
1. Create Memories: As a parent, you want to cherish every milestone of your child's life. A smash cake session is a great way to capture the joy and excitement of your child's first birthday in beautiful photographs that you can look back on for years to come.
2. Express Your Creativity: With our Smash Cake Mini Sessions, you have the opportunity to express your creativity and make your child's smash cake session uniquely yours. From choosing the smash cake color to picking the balloons and banner design, you can create a session that perfectly reflects your child's personality. No worries if you don't want to pick everything out yourself. You can also choose to send us a picture of the birthday Childs outfit and we can pick for you!
3. Have Fun: A smash cake session is not only a great opportunity to capture memories but also a fun experience for your child. They get to play with their food and make a mess without getting in trouble, which is a great sensory experience for them. Often the first few touches of the cake are accompanied by a look that says " you're not going to stop me?!"
4. Great Photo Opportunities: We will capture stunning and unique photographs of your child during the smash cake session. The messy cake, colorful decorations, and your child's genuine reactions make for beautiful and memorable pictures. If they decide to skip the hands and dive face-first into the cake or cry because it's sticky on their hands we will be sure to catch it all!
5. Celebrate Milestones: Your child's first birthday is a significant milestone, and a smash cake session is a fun and creative way to celebrate it. It's a special occasion worth commemorating, making a smash cake mini an unforgettable experience.
A smash cake session with TK Photography Chicago is the perfect way to celebrate your child's first birthday. You can create beautiful memories, express your creativity, have fun, capture great photos, and celebrate your child's milestones. Book your session today and cherish these memories forever!
Cake Smash Mini session days only happen once a month! Make sure you – Get all the info about our Chicago Smash Cake Minis Here!
Author Bio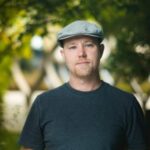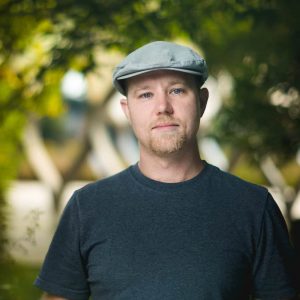 Meet Thomas, a Chicago-based professional photographer with over 13 years of experience capturing beautiful moments for families. Throughout his career, Thomas has dedicated himself to providing families with stunning photographs that capture the essence of their love and togetherness. His work has been published in various publications, and he has won several awards for his outstanding magazine photography work.
With over 3,000 photography sessions under his belt, Thomas has established himself as a highly experienced and sought-after family photographer in the industry. He is widely recognized for his exceptional skills in capturing candid moments and creating timeless family portraits that families can cherish for generations. You can check out his family photography portfolio here.